Introducing Lionheart Realty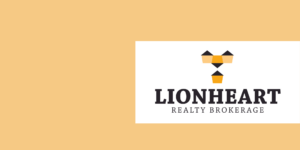 Lionheart Realty is open for business, to offer our cleints a complete comprehensive package of Real Esate Services with property management solutions for Residential, Commercial, and condo management in Toronto, London, Hamilton & Surrounding area.
We have a team of diversified and seasoned professionals whose integrity, reliability, and years of experience are proven to build long-term value for our clients.
Our proven strategies, state-of-the-art processes, personalized professional services, and cutting-edge technology help our clients to achieve their goals of property performance and profitability.
We have built a reputation to provide our clients with management solutions that help their properties operate smoothly, increase in desirability and enhance investment value.
We are known for our commitment and professionalism. Our team of specialists works closely with the property owners to offer them a professional service that is entirely customized to meet their requirement.
Our Commitment 
We are passionate about what we do. Our philosophy is simple and core values confirm that we are focused on serving our clients. We play an integral role in advancing and shaping our industry through technology, organizational and community involvement.